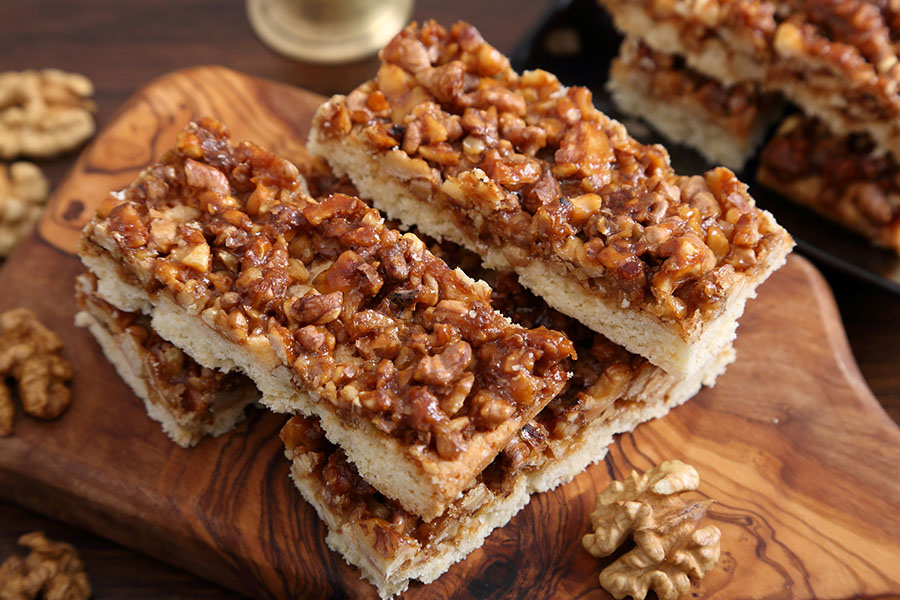 Walnut Shortbread
Ingredients
1/2 lb butter
1 cup sugar
2 cups flour
1 tsp Sparrow Lane Walnut Champagne Vinegar
1 large egg (separate yolk & white)
2 tsp baking powder
1 tsp cinnamon
1 cup walnuts, crushed
Instructions
1. Cream butter, sugar and Walnut Vinegar in mixer. Add egg white, mix. Add flour, baking powder and cinnamon just until it comes together.
2. Roll out onto baking sheet, press evenly (will cover about ½ the pan).
Whisk egg yolk with 2 tsp water to egg wash top, sprinkle with nuts and cinnamon.
3. Bake at 350 degrees until light brown about 15-20 min.
Products used in this recipe
---
No product matching your criteria.