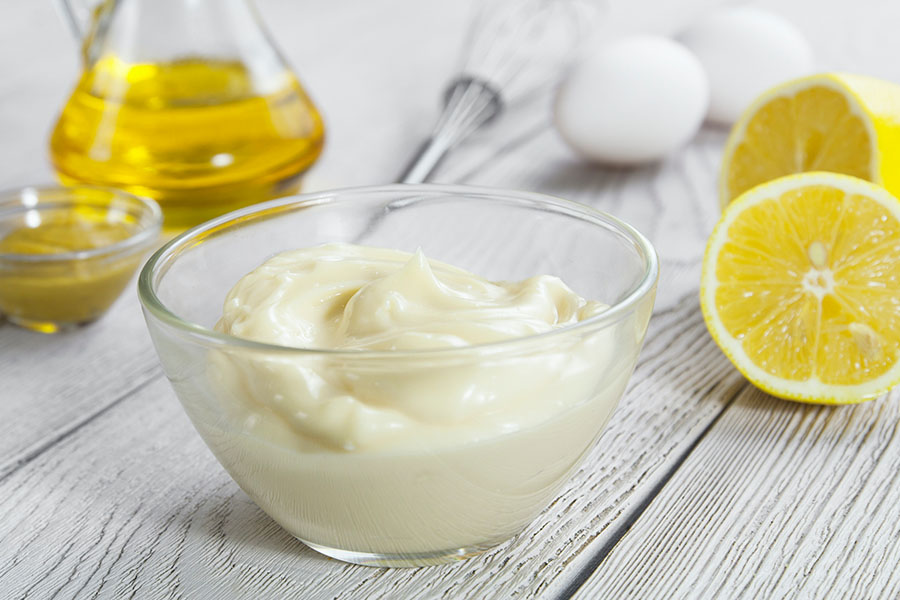 Homemade Mayonnaise
Ingredients
1 large egg yolk
1 & 1/2 tsp fresh lemon juice
1 tsp Sparrow Lane Tarragon Champagne Vinegar
1/4 tsp dijon mustard
1/2 tsp salt plus more to taste
3/4 cup canola oil, divided
Instructions
1. Combine egg yolk, lemon juice, tarragon vinegar, mustard and 1/2 tsp salt in blender. Blend until bright yellow in color. Slowly, pour in 1/4 cup oil to yolk mixture, a few drops at a time.*
2. Keep the blender going at all times. Gradually add remaining ½ cup oil in a slow, steady stream, until mayonnaise is thick. Mayonnaise should be light in color. Add more salt if needed. Cover and chill. Mayonnaise can be made up to two days ahead. Keep chilled.
*Adding oil must be done very slowly, drop by drop. This is a slow process and will take some time — approximately 12 – 15 minutes.
Products used in this recipe
---
No product matching your criteria.