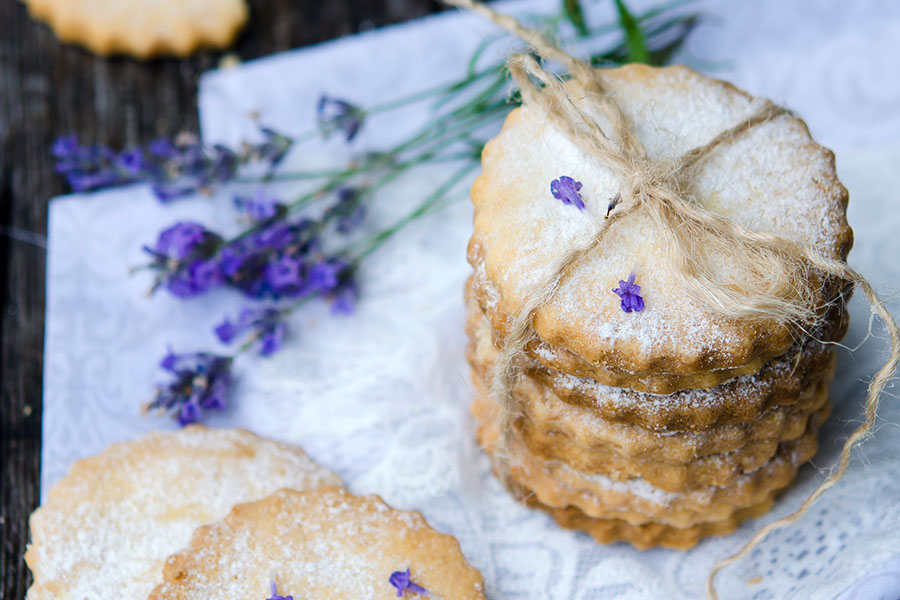 Lavender-Lemon Shortbread Cookies
Ingredients
3/4 cup butter – softened
1/4 cup powdered sugar
1/4 cup granulated sugar
1 & 1/2 cups all-purpose flour
1/4 tsp culinary lavender
1 T lemon zest
Instructions
1. Preheat oven to 300 degrees.
2. Using a mortar and pestle, crush the lavender almost to powder – set aside.
3. In a large bowl, combine the butter and both sugars and lemon zest.  Add in the flour and combine until well blended.  Add the crushed lavender and combine well.
4. Press the dough, evenly into an ungreased 8″ square baking pan.  Using a fork, deeply pierce the dough all over.
5. Bake until lightly browned, darker at the edges… approximately 50 – 55 minutes.  Remove from oven and cut into squares immediately.  Cool in pan or remove to wire rack.
Products used in this recipe
---
No product matching your criteria.