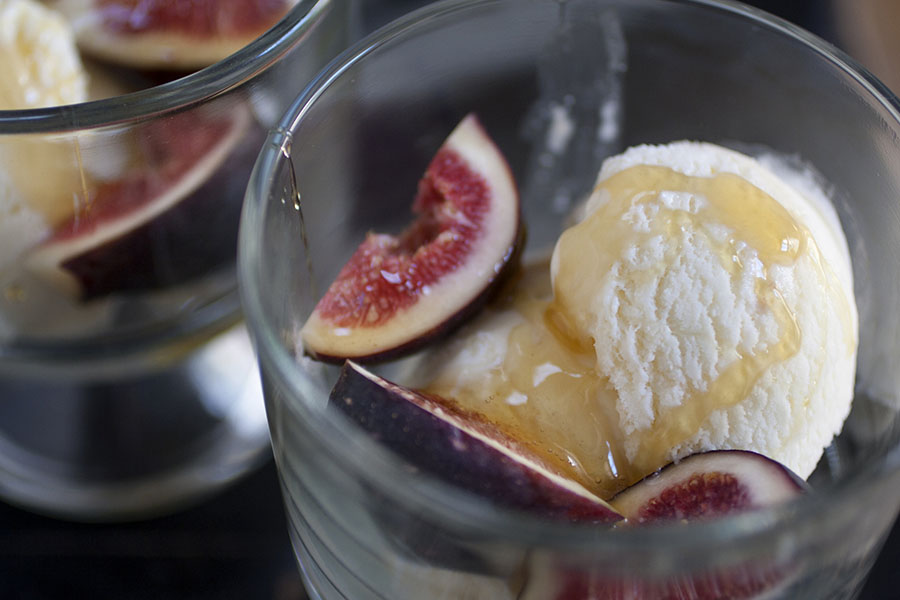 Carmelized Figs with Vanilla Ice Cream and Aged Balsamic Vinegar
Ingredients
12 firm-ripe fresh figs, trimmed and halved lengthwise
3 T turbinado sugar (sugar in the raw or packed light brown sugar) forced through a sieve
1 pint super premium vanilla ice cream
1-2 T Sparrow Lane 25-yr Balsamic Vinegar
Instructions
1. Preheat broiler.
2. Arrange figs, cut sides up, in a large shallow baking pan. Sprinkle sugar evenly over fruit and broil 2 – 3 inches from heat until most of the sugar is melted and deep golden in places, 3 – 5 minutes.
3. Immediately serve figs over ice cream, drizzled with vinegar.
Products used in this recipe
---
No product matching your criteria.