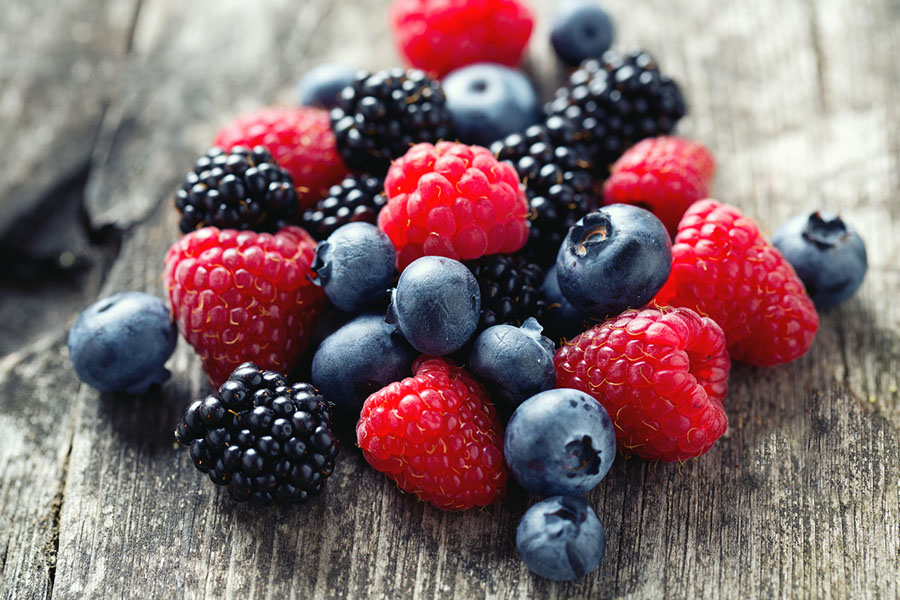 Berry Delicious Coleslaw
Ingredients
2 cups fresh raspberries
2 cups fresh blueberries
1 lb angel hair pasta
2 cups shredded red cabbage
2 cups torn watercress
1/3 cup diced red onion
1/3 cup walnut pieces
1/4 cup snipped mint
1/4 cup snipped parsley
1/8 cup Sparrow Lane Blackberry Balsamic Vinegar**
1/4 cup low fat mayonnaise
Instructions
1. Cook pasta according to directions on package. Drain.
2. Combine everything except Blackberry Vinegar and mayonnaise in a large salad bowl. Whisk together the Blackberry Vinegar and the mayonnaise till well blended.
3. Gently toss the dressing with the slaw mixture to evenly coat.
** Can easily substitute with Sparrow Lane Pear Raspberry, Golden Balsamic, or Champagne Vinegar
Products used in this recipe
---
No product matching your criteria.